A Cycling holiday on Lake Como roads is one of the best ways to see Lake Como. The pace lends itself to exploring places on and around the Lake. Cars whizz past, barely noticing the beauty hiding behind the bends and curves of the road. And cycling with a group of friends, staying in a private villa, where you can take a ferry to every part of Lake Como and explore a different mountain peak or flat stretch of road meandering through small lakeside villages every day, is a dream.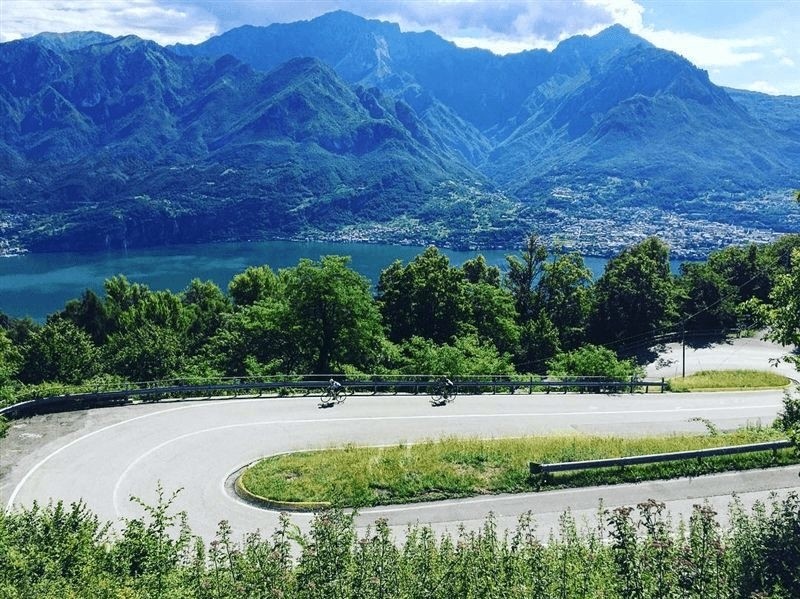 A cycling holiday on Lake Como, for the fit (and less fit)
Fit bike enthusiasts have mountain peaks and switchbacks to challenge even the most discerning cyclist and fan of hill climbing on two wheels. If pedalling uphill is your thing but there are less fit friends and partners in your party, they can hire electric bikes to keep up with you and also enjoy the breathtaking scenery around Lake Como too. A cycling holiday on Lake Como can be enjoyed by all cyclists, regardless of fitness level. Seeing the Lake by bike is also a low or no carbon way of getting around.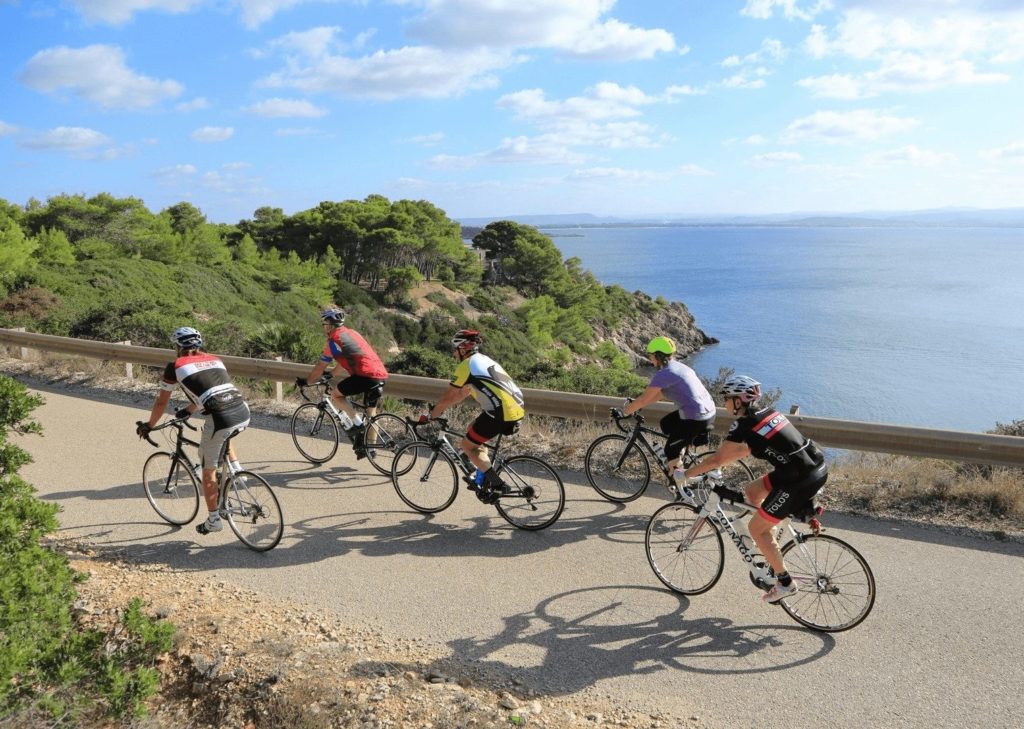 Villa Ponti Bellavista can organize bikes to be delivered to the villa – road, racing, mountain and/or electric bikes, and organize the entire cycling holiday on Lake Como for you, including chef meals at home, restaurant bookings along the way, and recommended itineraries or guided tours for every day of your stay. Bikeitbellagio.com will offer all of our guests a discount, check out their amazing action photos here.
Nearby the church at La Madonna del Ghisallo is home to a small cycling museum and the hill proudly forms part of the Gior di Lombardia cycle race, the most important Autumn race of the season with La Madonna del Ghisallo, the patroness of cycling protecting cyclists.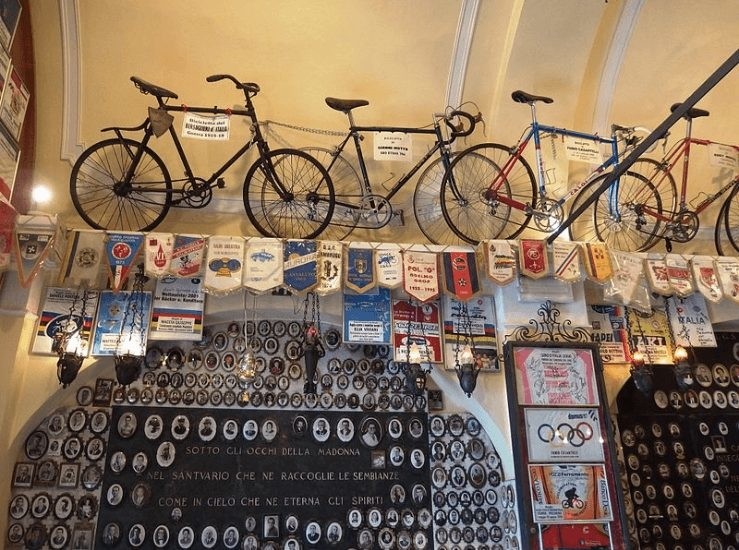 Villa Ponti Bellavista can also organise airport transfers and boat hires as well as villa visits, helicopter rides and tailor your break to suit the needs of your family and friends. Book direct for the best rates. You can make enquiries here.