Welcome to Villa Ponti Bellavista
A Luxury Villa on Lake Como
Welcome to Villa Ponti Bellavista: A Luxury Villa on Lake Como
Welcome to Villa Ponti Bellavista: a Luxury Villa situated on Lake Como.
Just 500m from the charming village of Civenna and 15 minutes from Bellagio village.
We have hosted guests from around the world in a Gio Ponti designed villa we fell in love with… and not a single guest has arrived and not said that "it's much better than the photos"!
You can't capture the beauty of Villa Ponti Bellavista in 2D, you have to see it in real life to truly appreciate how exceptional the view really is.
We deliver a warm, personalised service, modern business amenities and the highest housekeeping standards – all in a Carbon-Positive environment where comfort is key.
Of course, all work and no play in a fairytale location like Lake Como would be a shame – we are particularly known for our exceptional local insights into the best restaurants and places to visit.
A few short minutes from non-tourist restaurants, cafés and shops, with incredible views, or with only local diners, Villa Ponti Bellavista is a luxury villa on Lake Como – your home-from-home and a haven nestled in the hills above Bellagio, Lake Como.
Stylish mid-century villa in the clouds
One of the most spectacular mid-Century Lake Como villas. It is nestled in a forest in 3 acres of private grounds with astonishing views of Lake Como and the surrounding mountains.
Private and deeply peaceful, yet only 10 minutes' walk to the local village, and 15 minutes' drive from Bellagio, with ferry access everywhere. Be invigorated by the comfort, beauty and joy of this unique corner of the world.
Welcome to Villa Ponti Bellavista: A Luxury Villa on Lake Como.
Totally secluded, walk to local village
Villa Ponti Bellavista is a mid-Century house designed in collaboration with one of Italy's most famous architects, Gio Ponti. It has been carefully renovated to retain as many original features of the period as possible. The villa has six bedrooms and 5 bathrooms (4 with original 1960s tiles), and is furnished from the era with carefully selected vintage pieces.

Read more about the accommodation.
More Info >
Discover Villa Ponti Bellavista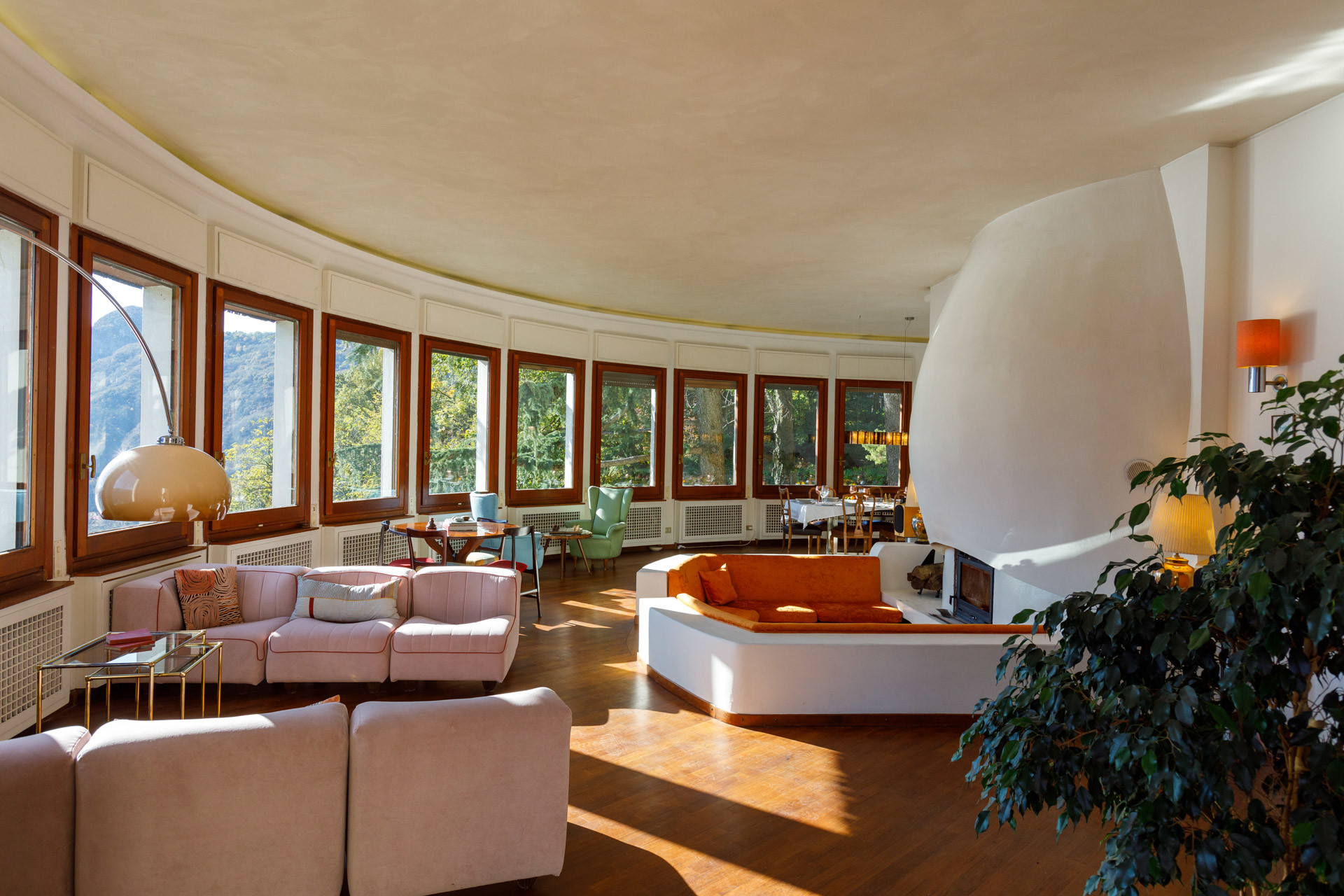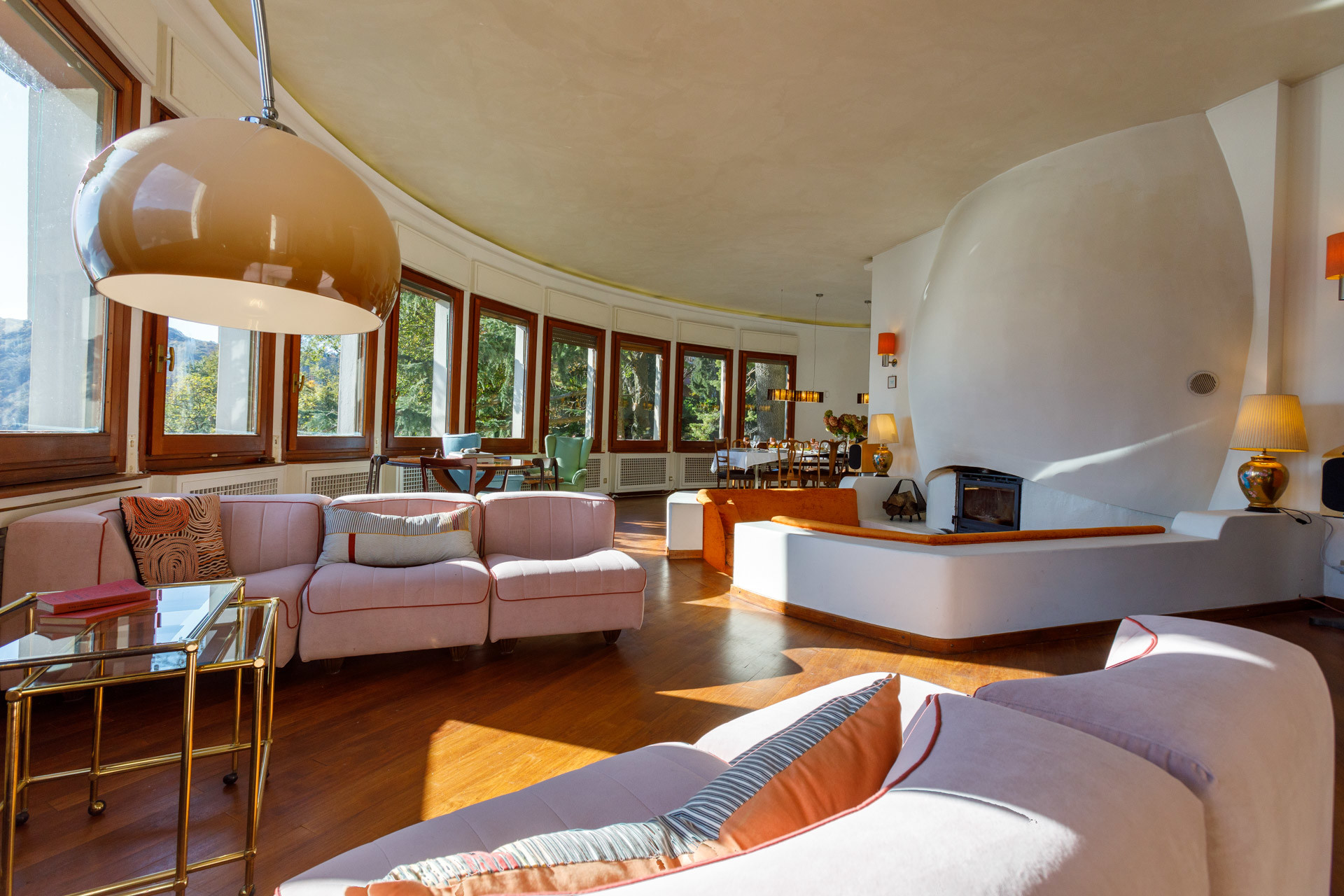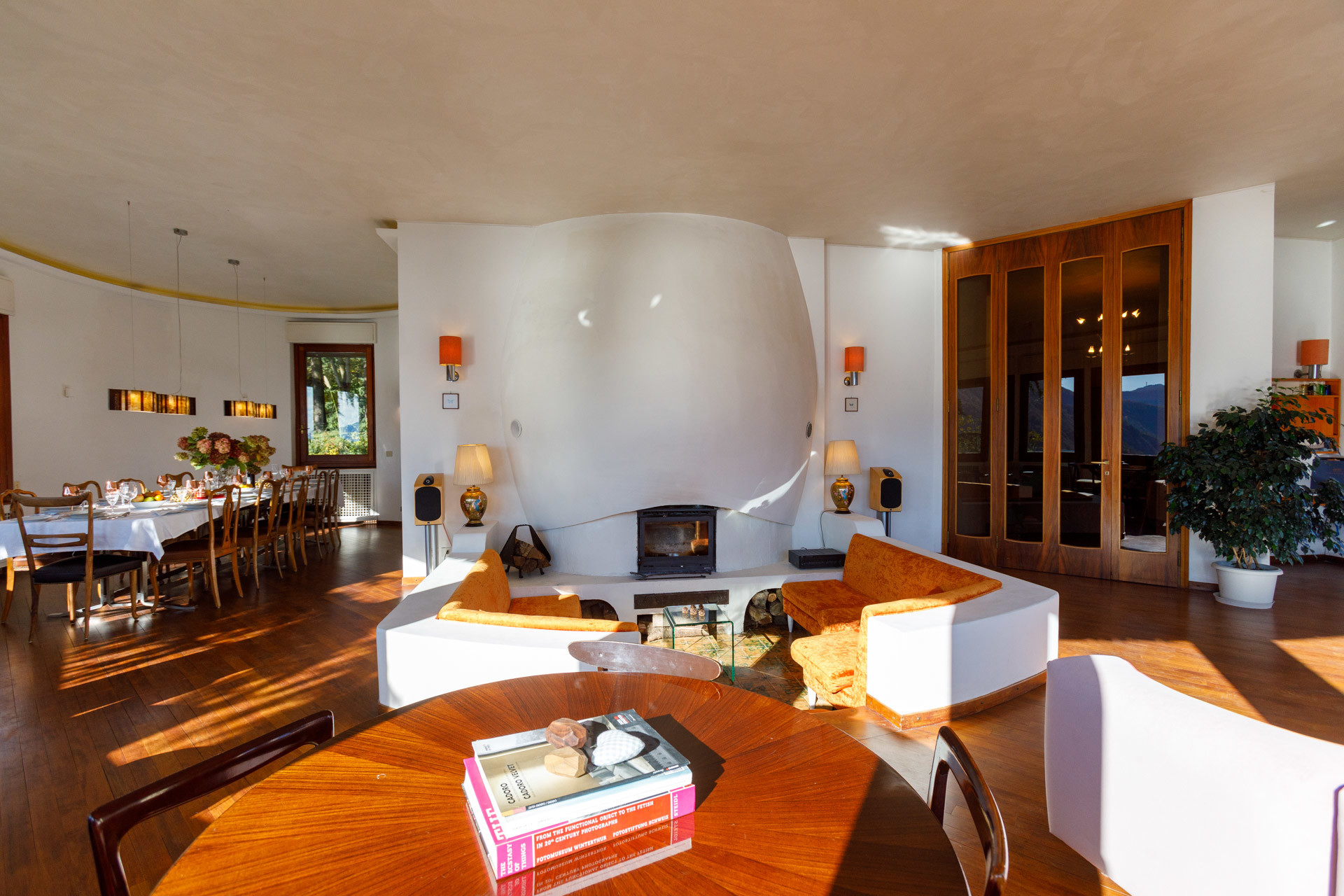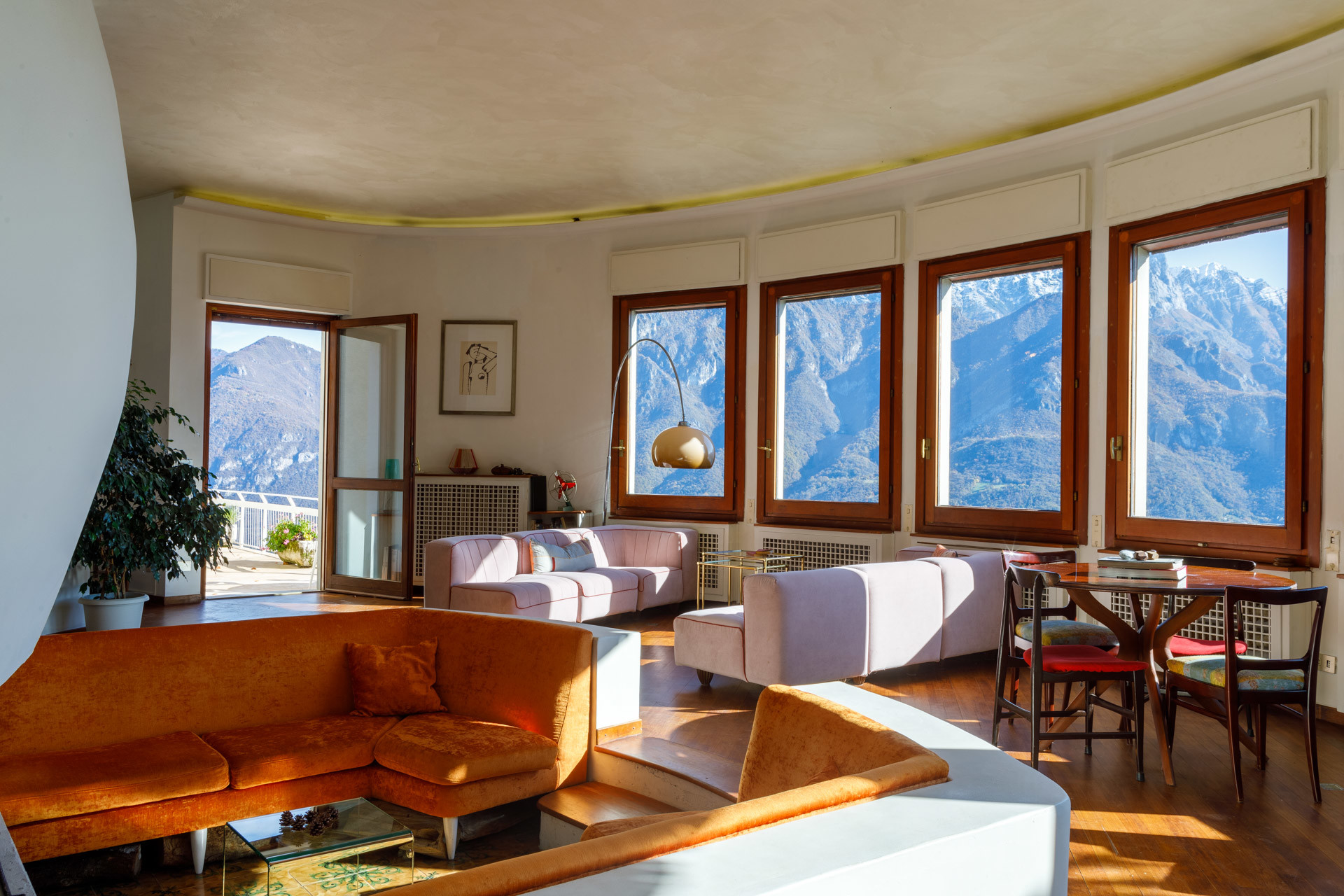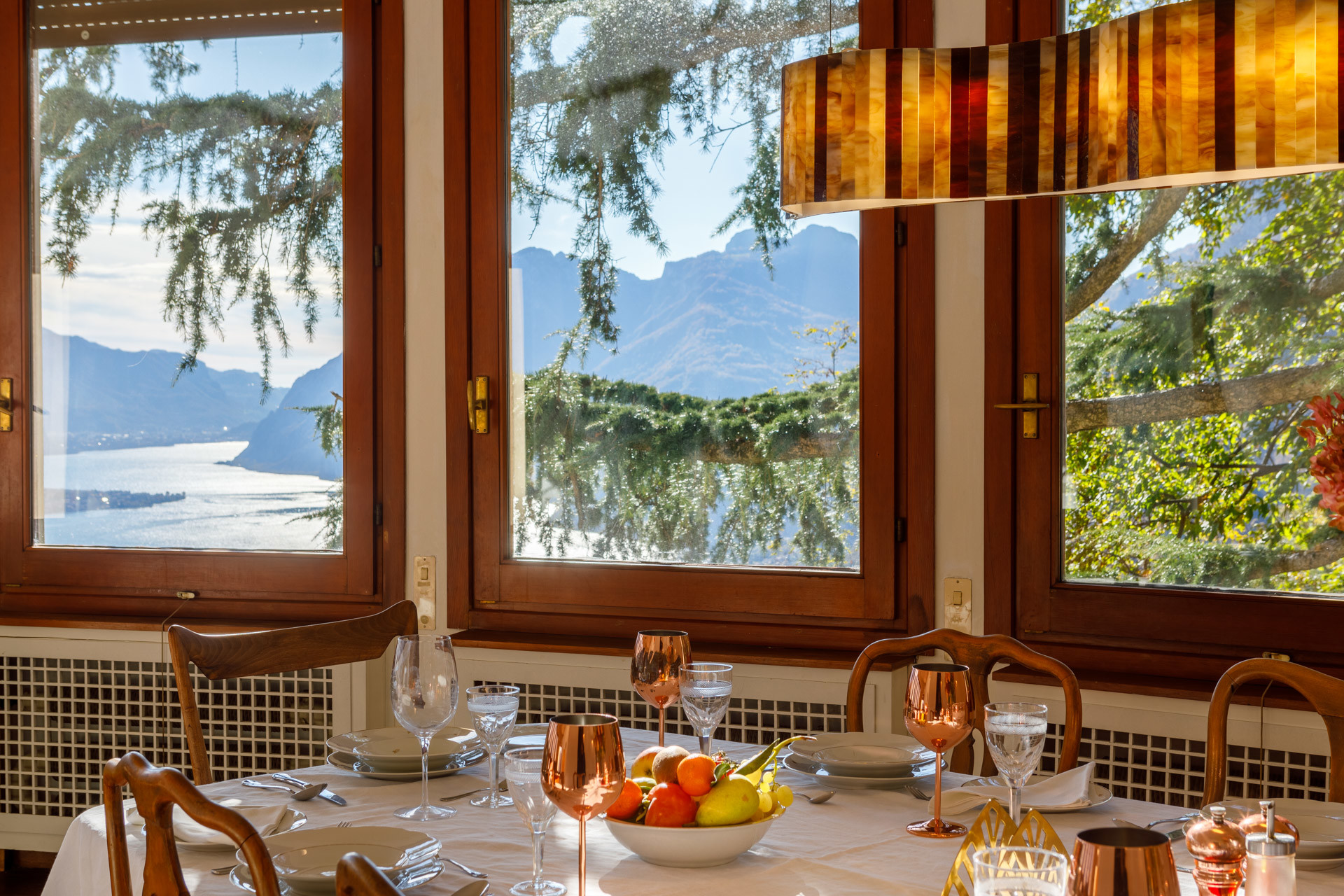 The most unique room in all of Italy. A feature of Gio Ponti homes is their orientation to the sun. He liked them to have as much light, all day, as possible. For this purpose, the top living room not only has his unique belly fireplace and talking pit, but 11 large windows facing the lake, sun rise, and sunset.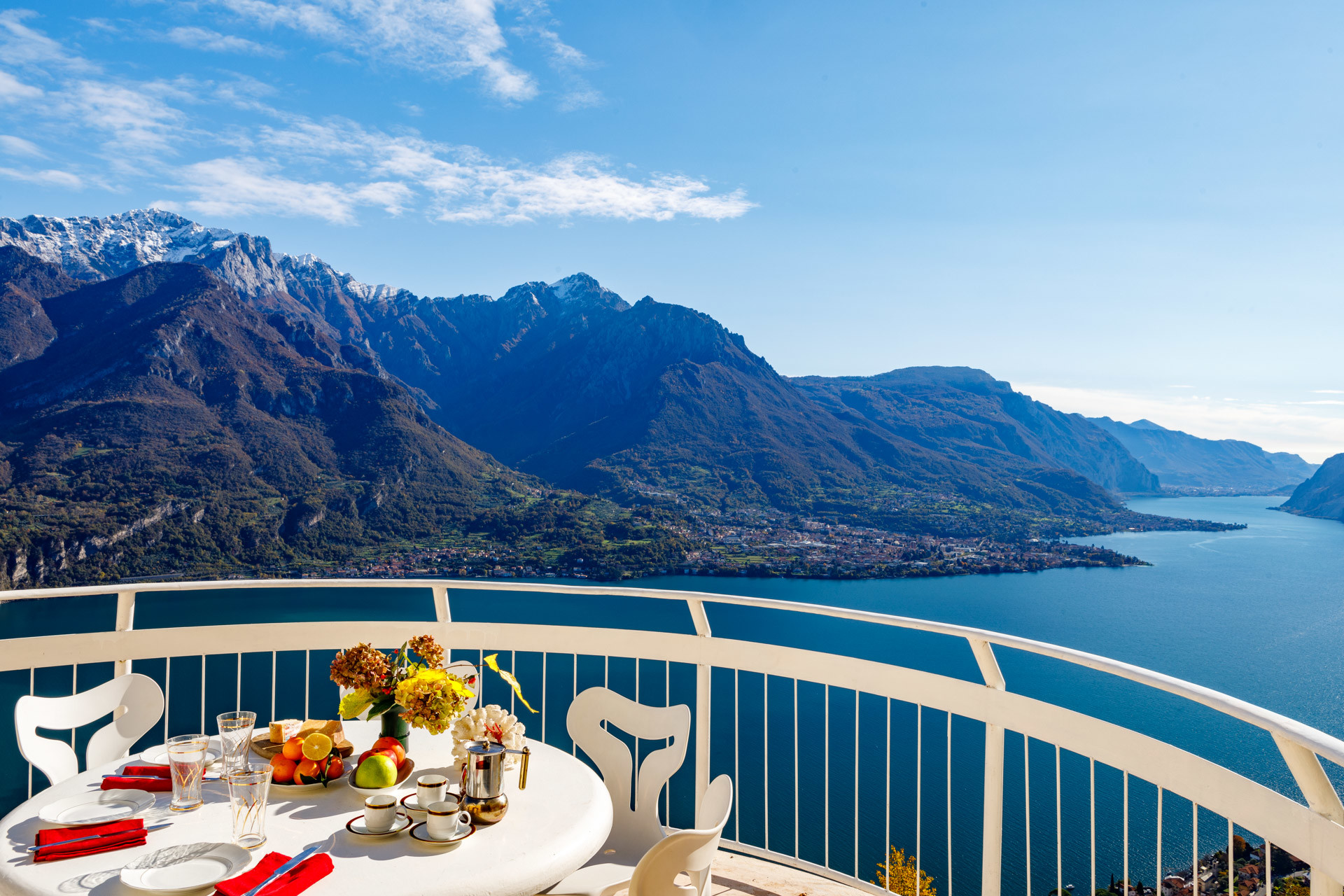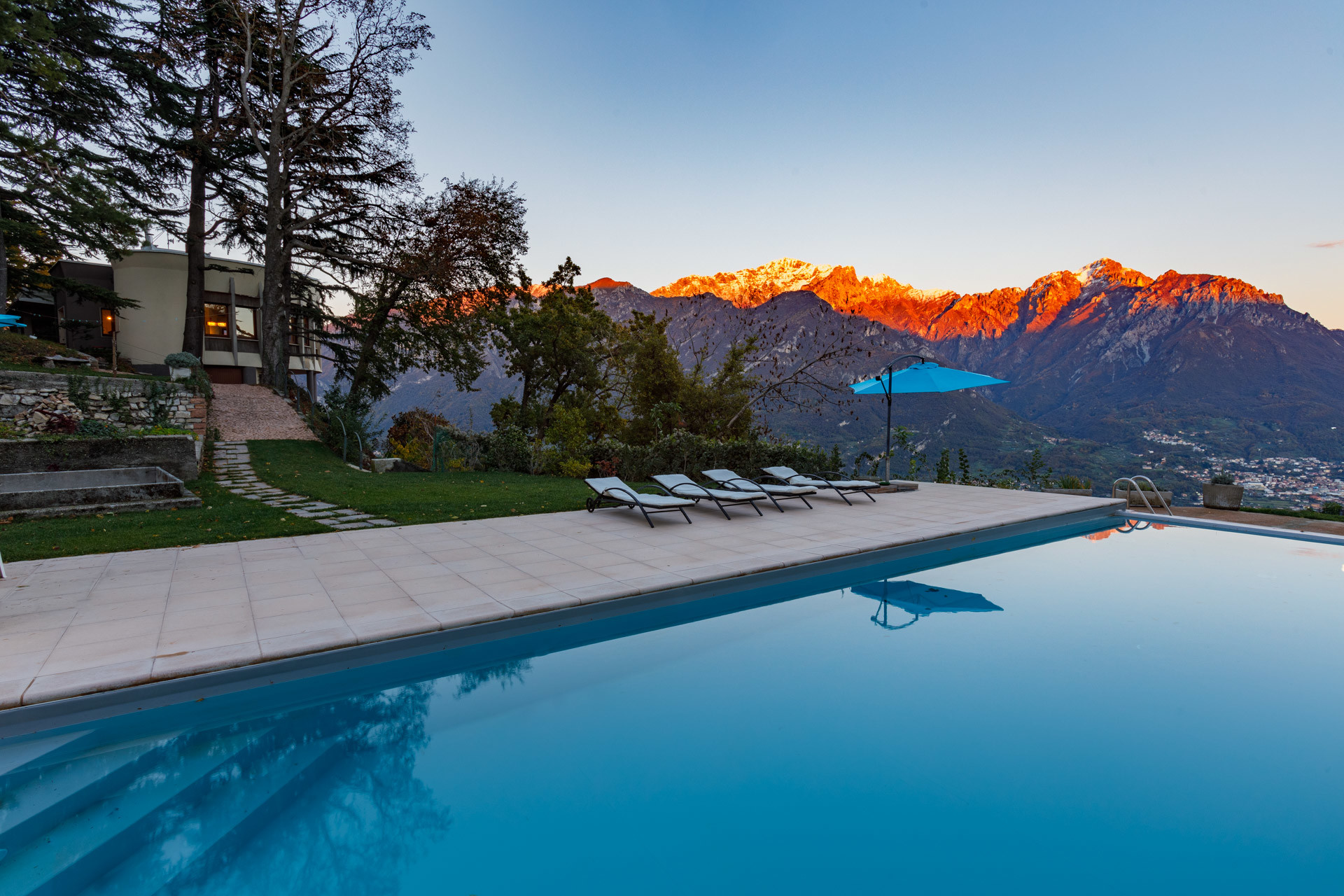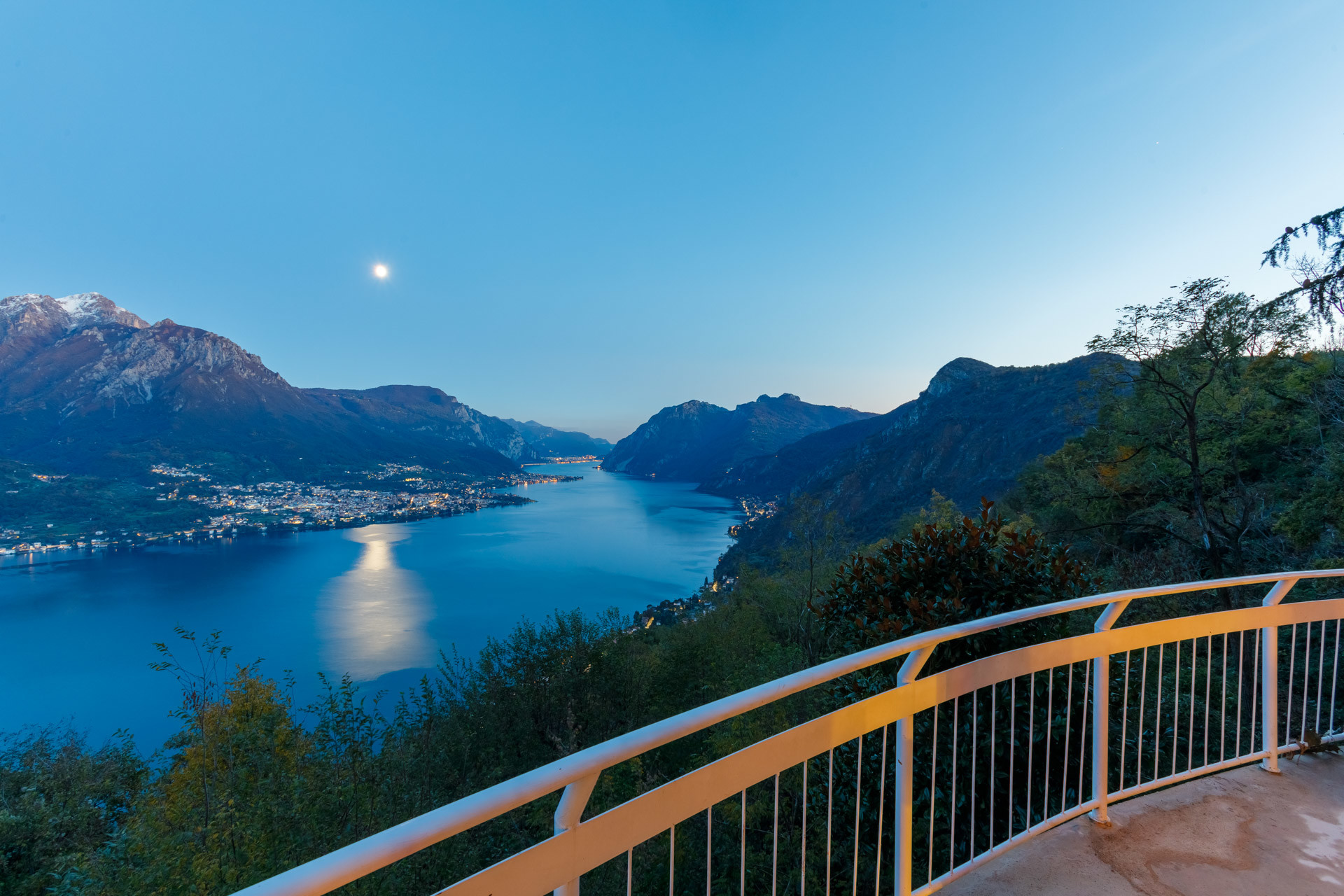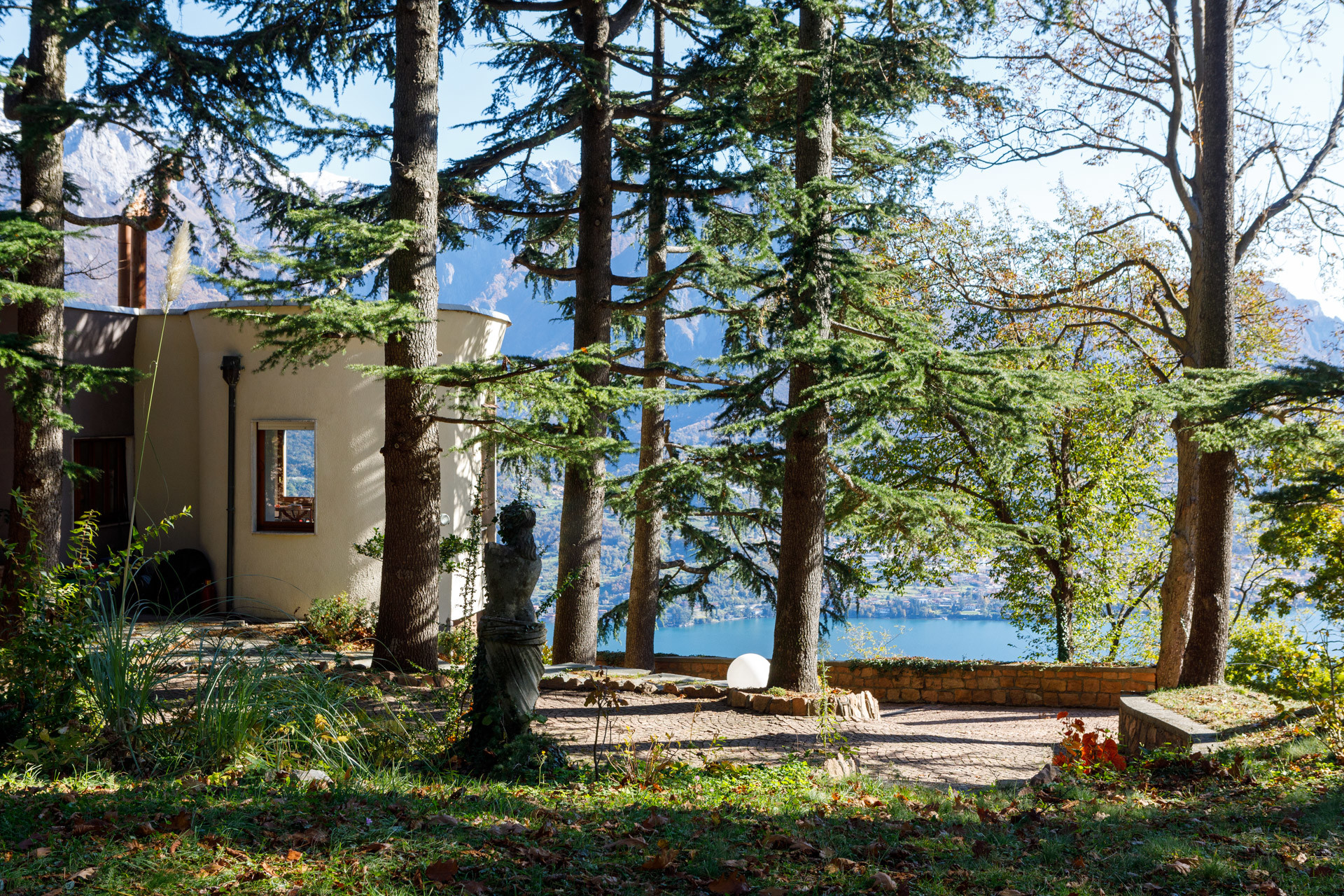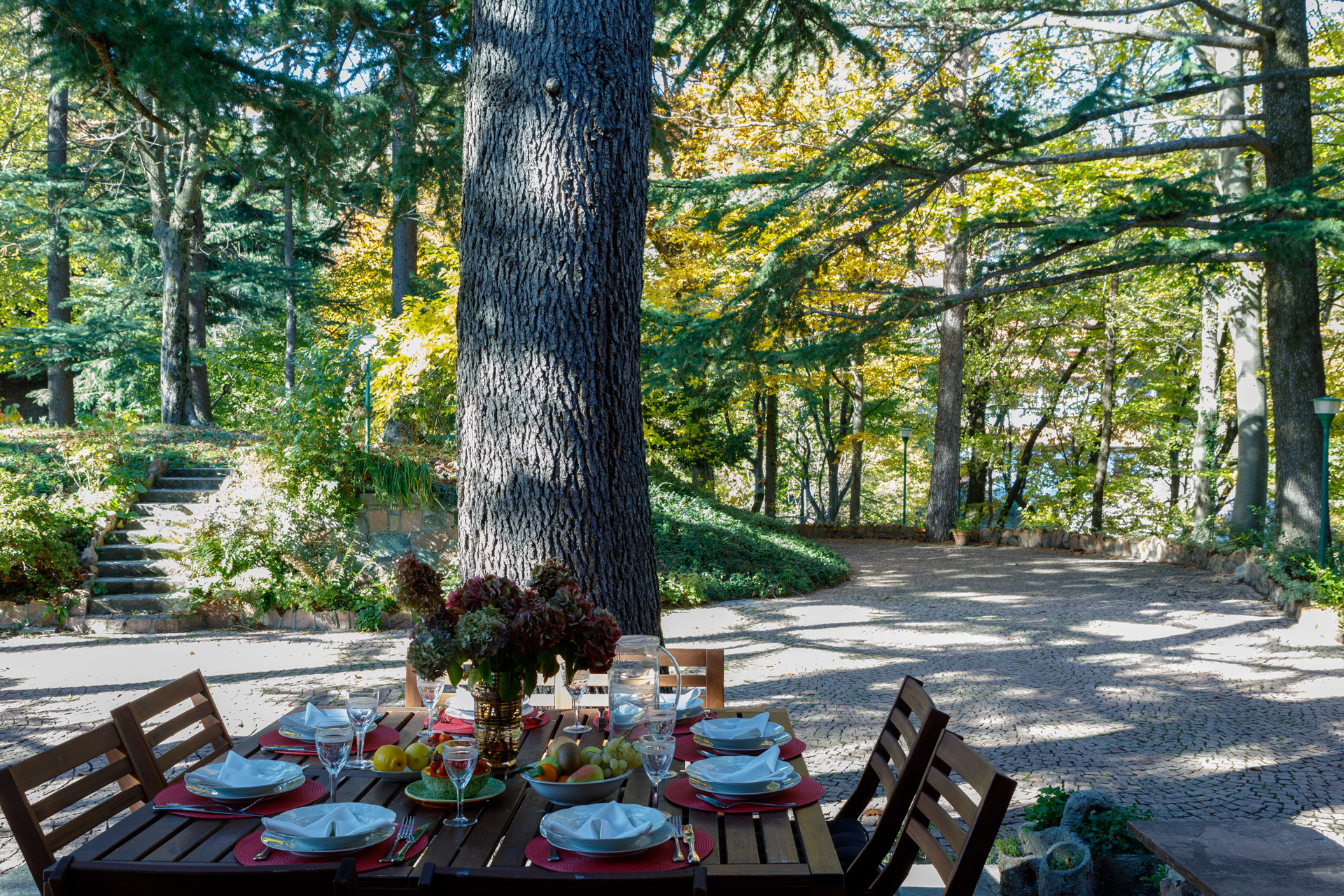 The first name we chose for the villa was The Cloudhouse, because from the villa, it seems you are looking down on the clouds, and often watching them float by at eye level.
With 180 degree views spanning the Lecco arm of Lake Como right around to the Swiss Alps, covering in snow in winter. The dramatic Grigna mountain range opposite are a never ending source of wonder.
Although the sun sets on the forest side of the villa, it reflects on the Grignas which seems sometimes as if it's on fire at sunset.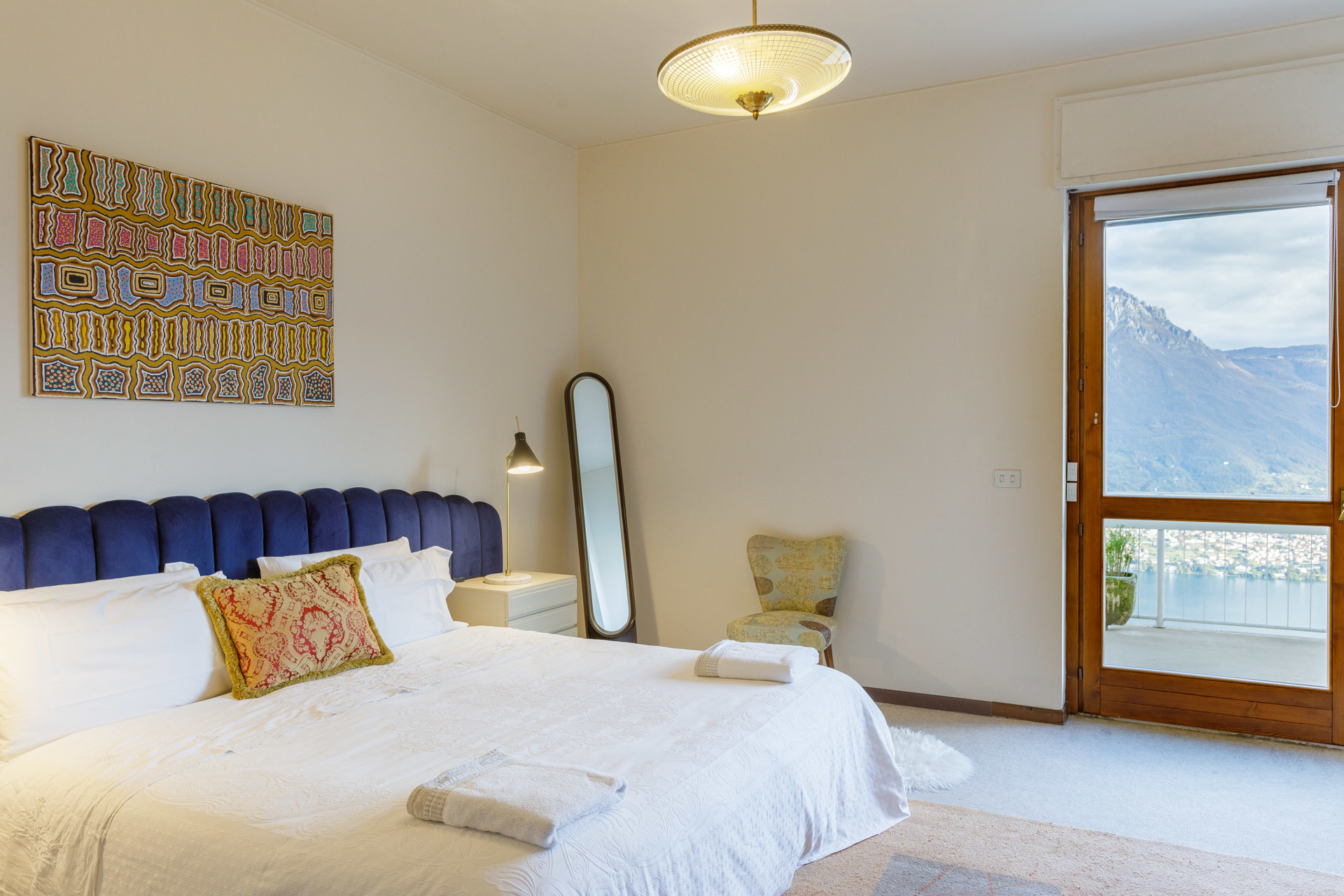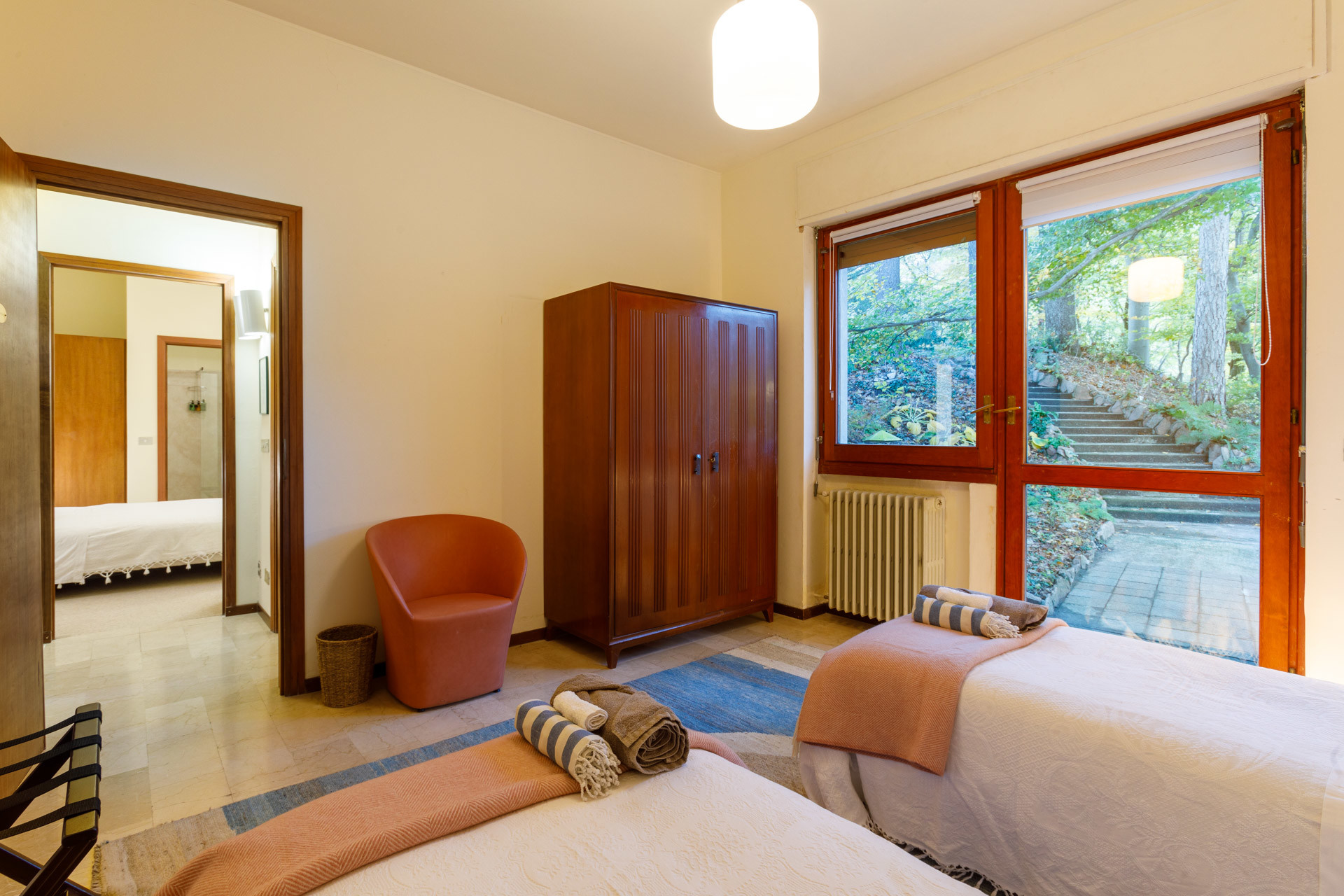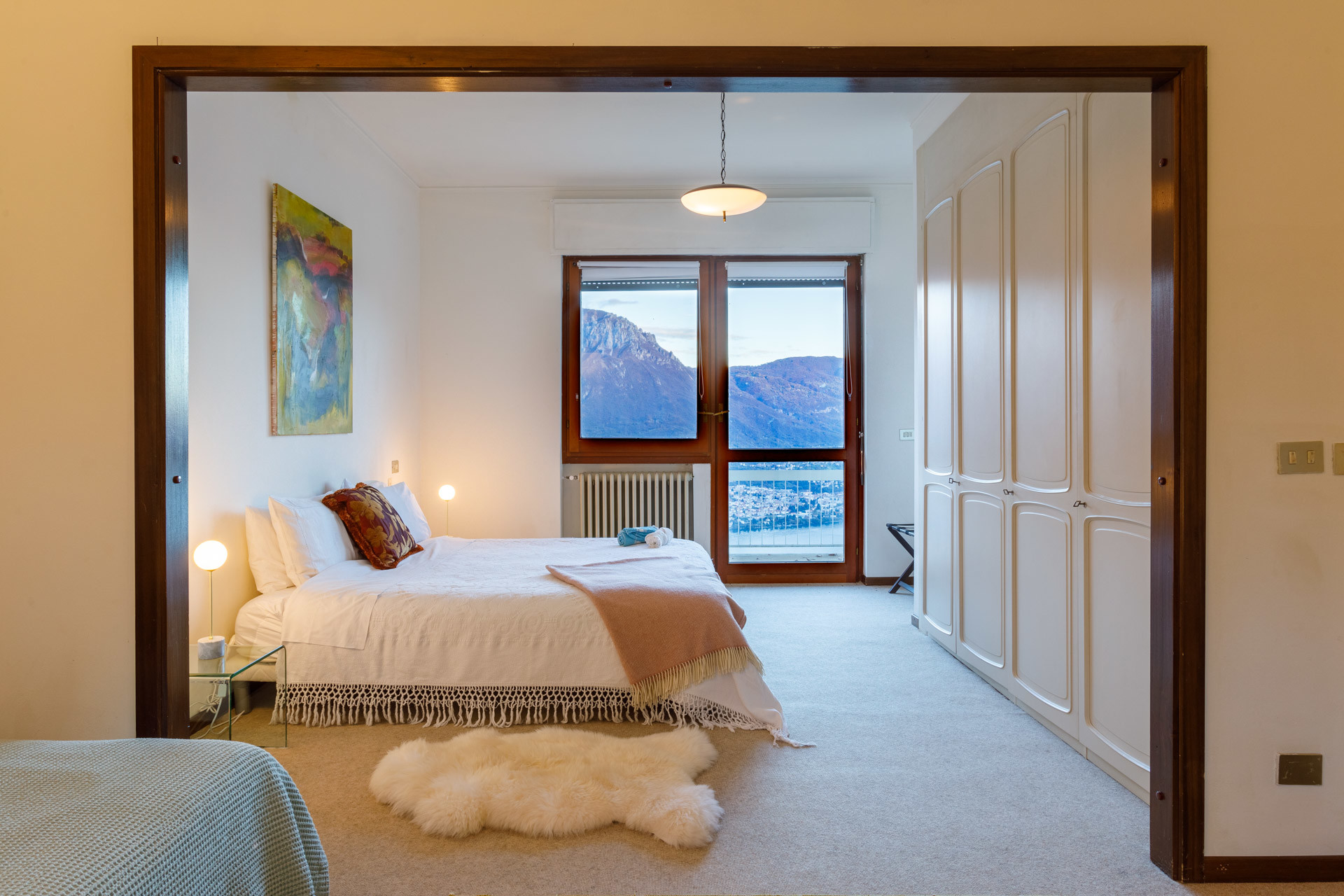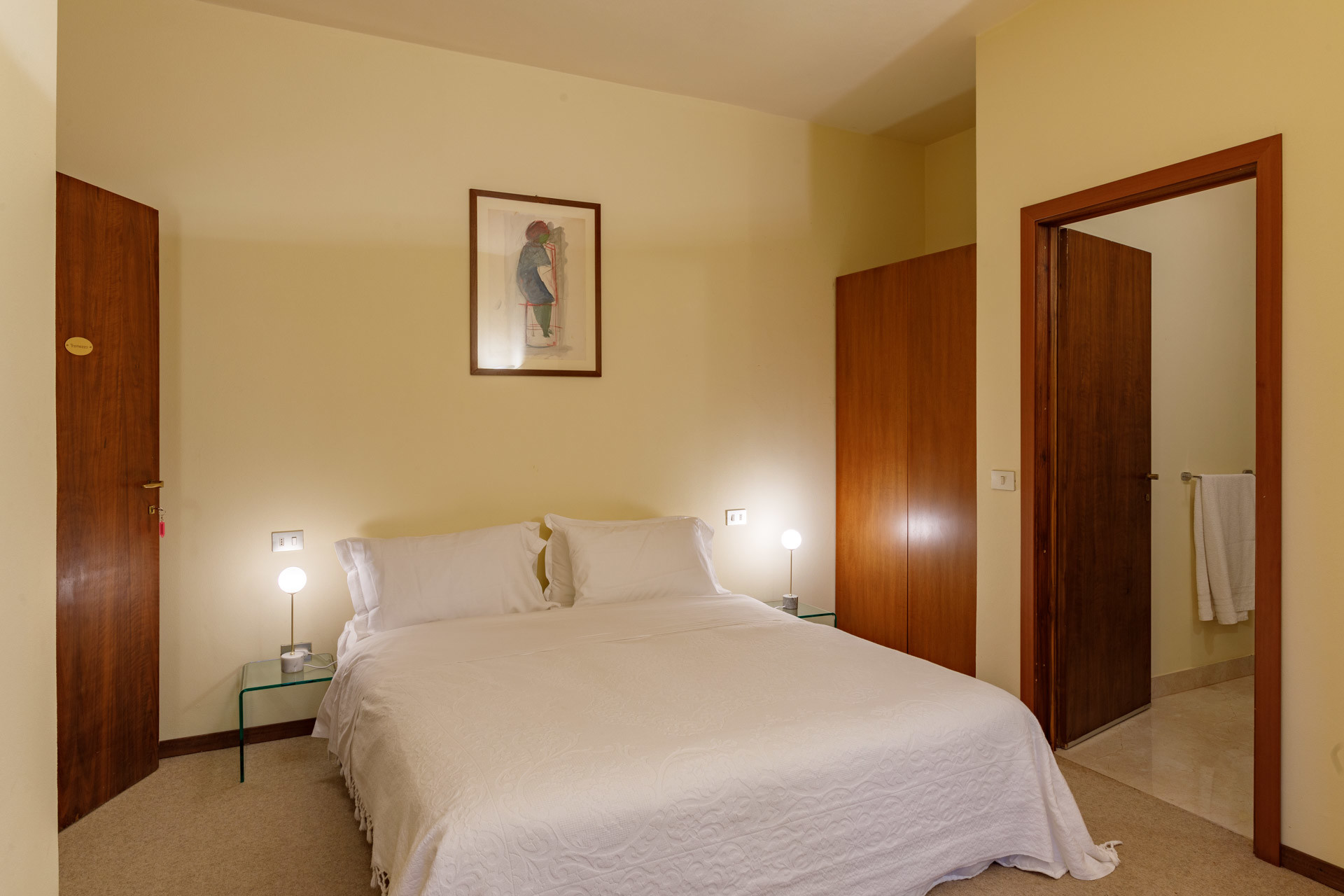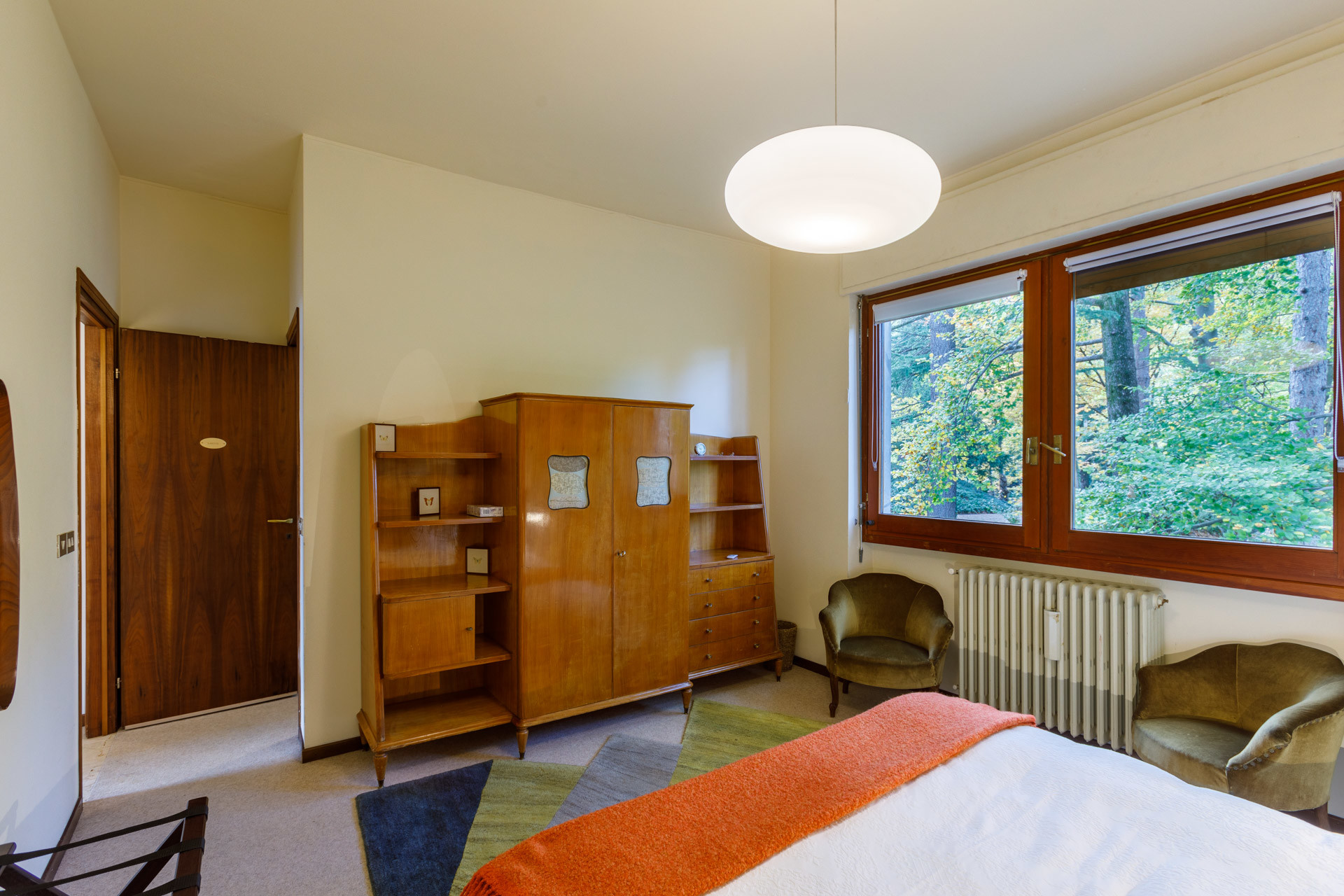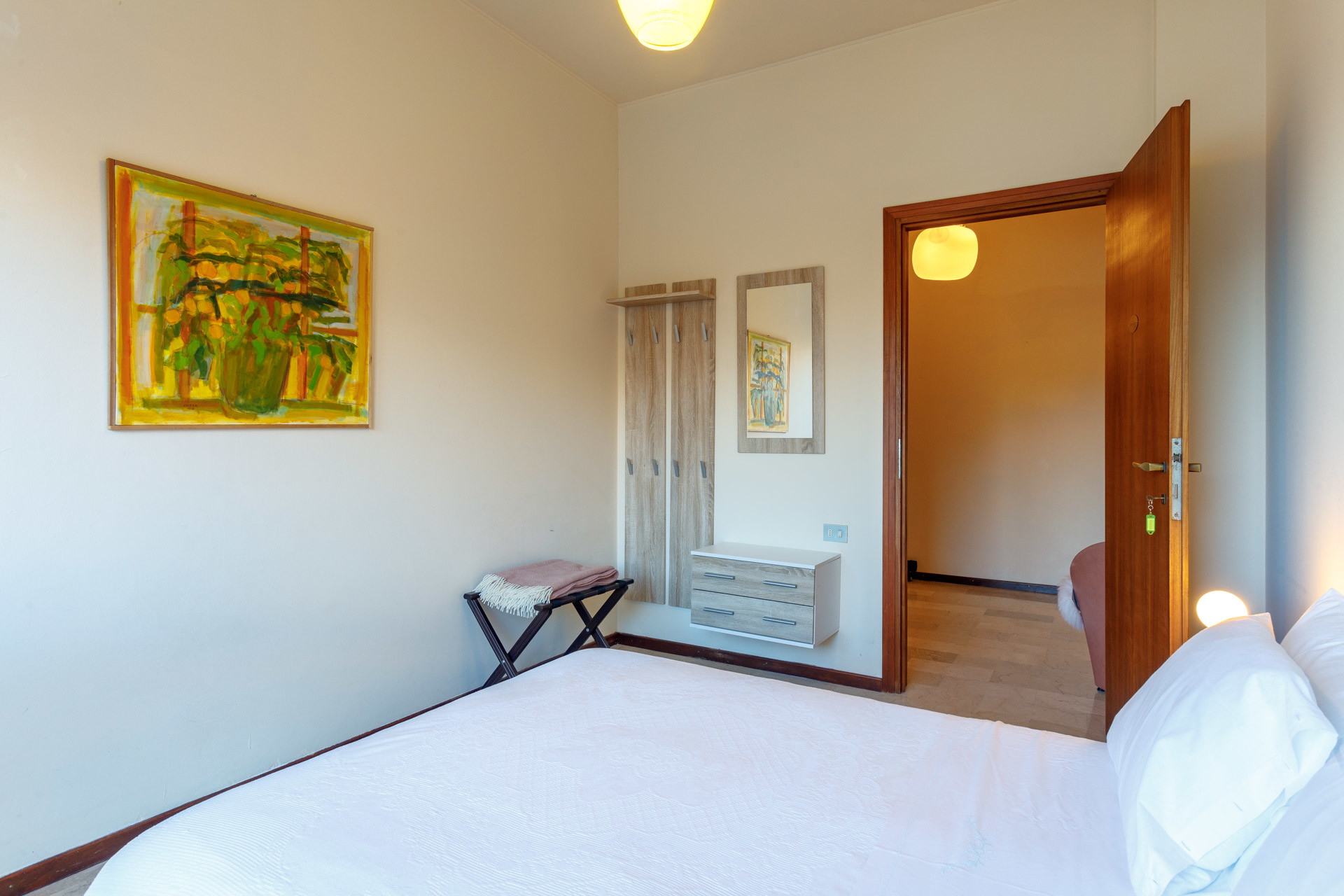 Three of the villa bedrooms have lake views, and three beautiful, cook garden/forest views. All but one room have external doors to enjoy a peacful sitting area. Four rooms have ensuite bathrooms and two share a bathroom.
Tales from Villa Ponti Bellavista
Villa Ponti Bellavista Discover the charm of Villa Ponti Bellavista, a luxurious retreat nestled in Bellagio, Italy, along the scenic shores of Lake Como. This
More Info >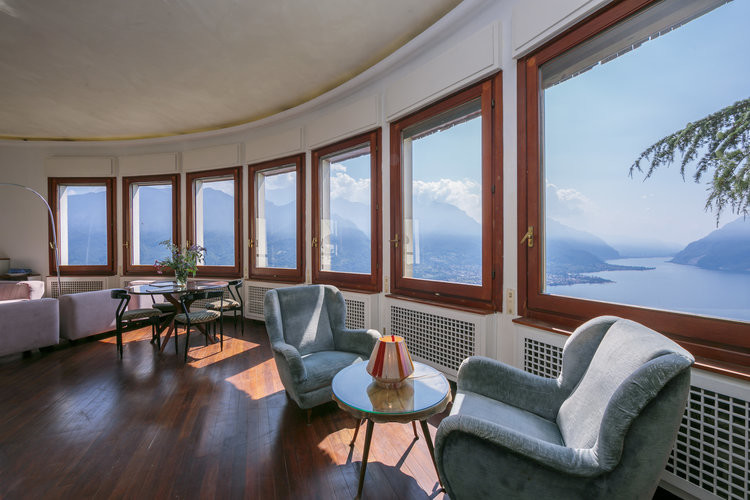 While finding the right luxury villa on Lake Como is the main priority for high end guests looking to book a unique vacation experience, on
More Info >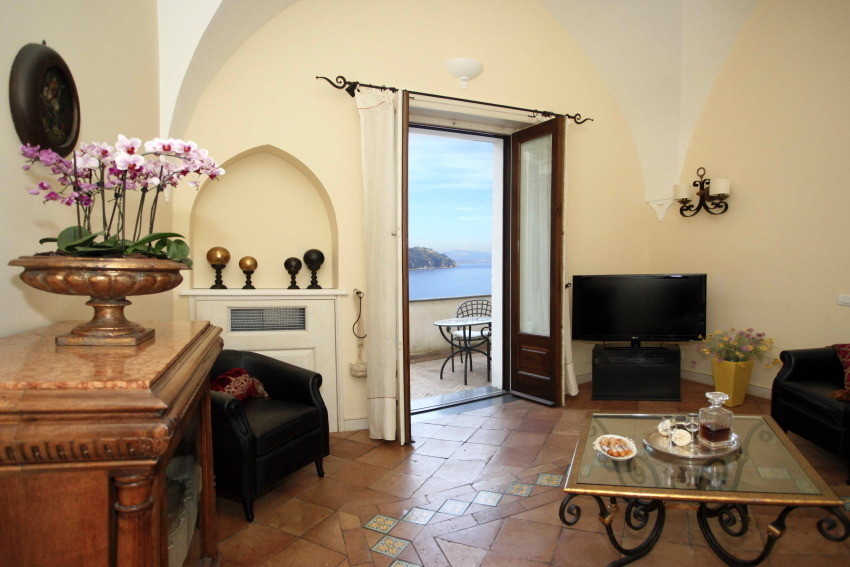 Elegant early 20th-century Italian architecture makes for some of the most beautiful homes in the world, and a growing number of tour companies now offer
More Info >
Frequently Asked Questions
Get "The top 5 secret places in Lake Como
that most tourists would never hear about

" in your inbox!