This is our guide to the 13 best restaurants on Lake Como and Lake Como dining – where to find our recommended restaurants and what to eat when you are there.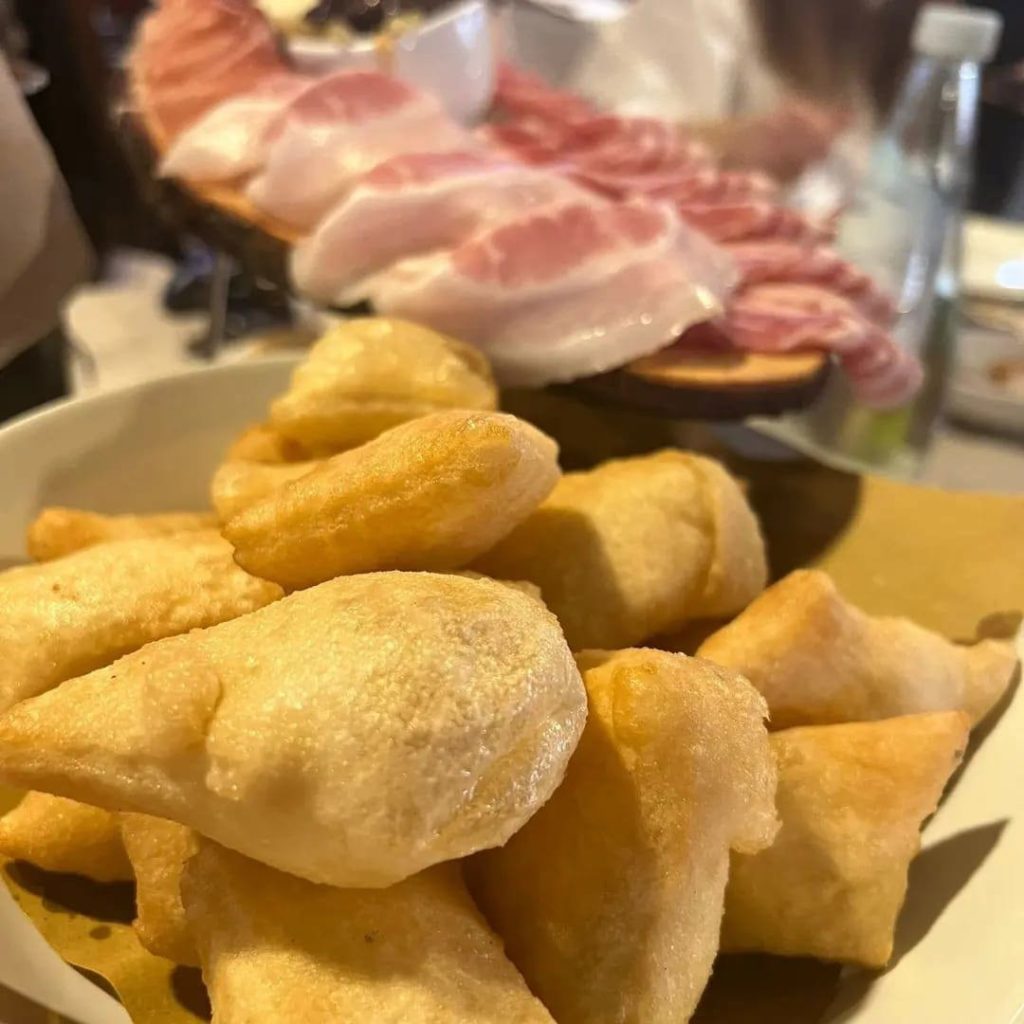 Ask a local
One of my early restaurant experiences in Italy taught me a great lesson that I've used again and again afterwards. And will continue to use it wherever I travel in Italy.
When it comes to food and the best places to eat, ask a local. Don't merely ask a local food shop owner, because they will, of course, recommend their own establishment, but instead walk into a pharmacy or newsagent, where the owners will be well-educated connoisseurs of good food. I never eat in a place I'm unfamiliar with until I've asked a local to recommend somewhere first.
Italians sniff out good restaurants located in the most unlikely places. I can't tell you how many times I've driven around industrial estates, or ugly train stations in the middle of nowhere, directed by a local, and found the most fabulous eating experiences. Each time I tell myself it's the most memorable of my life. I'm always wrong of course….until the next one!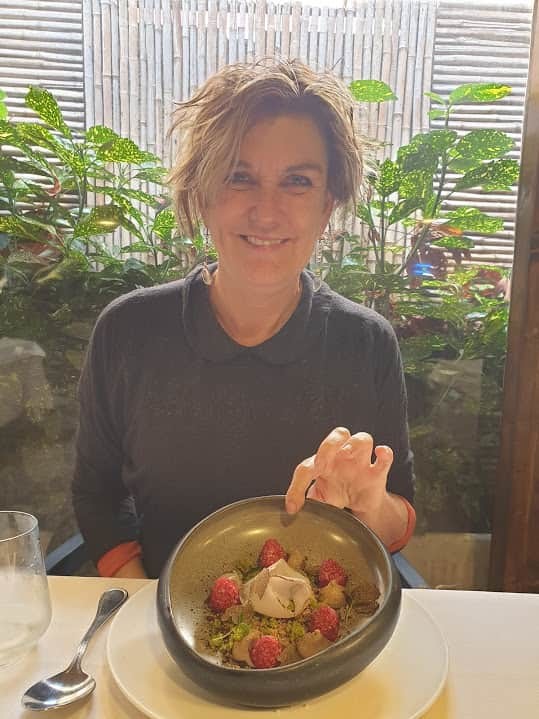 Eat off the beaten track
My Italian friends think nothing of driving an hour, or 90 minutes to a good restaurant. Once I was driven by a local Italian architect friend to the most hidden restaurant you could imagine. As the road became ever more narrow, turning into a dirt track, late at night, I was certain Claudio must be lost. There couldn't possibly be a restaurant here. And if there was one, it could only have a small handful of local clientele.
When we pulled off the dirt road into the carpark, it was so full we could barely find a space to park in. There must have been 60 or 70 cars there! Inside the big steel barn, there were dozens of tables covered in white table cloths, and the sound of the crowd already eating sounded like we could have been in the centre of Milan. It was in the hills above Lake Bolsena, called Fratelli Piri – a family who had come from Sardegna with goats three generations back and who made more than 300 varieties of goat cheese.
There was a table of young goats cheese for antipasto, along with a table of salads, a table of breads. A pasta dish was served, followed by the secondo – three types of grilled meats. We then header to the cured cheese table laden with blue goats cheese, yellowish hard goats cheese, some 20 different varieties! A little shop at the end sold cheeses that you had eaten and enjoyed. Then came the tiramisu made by nonna.
But I digress. Only to say that these types of unforgettable eating experiences can only be had off the beaten track of Lake Como.
Our guide to the best restaurants on Lake Como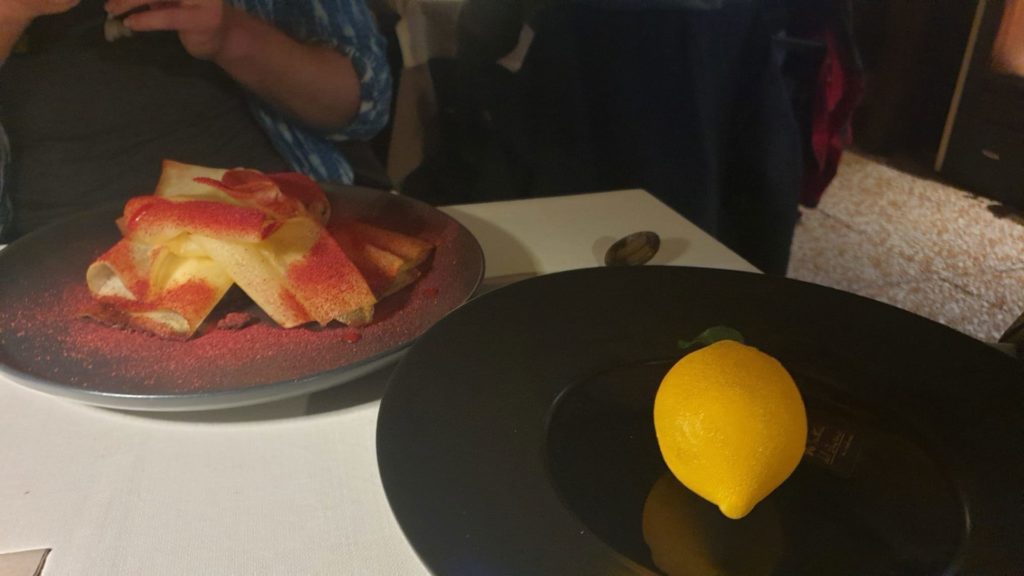 While there are many fine and well known restaurants in all the larger towns on the lake, seek out the small ones that the locals have discovered before you.
Michelin starred restaurants
On the high end, there are two Michelin starred restaurants in Cernobbio which are excellent. And one won't break the bank.
The reasonably priced one Michelin star restaurant, Materia in Cernobbio, has gorgeous small batons of sourdough bread, one for each guest, as part of the 'coperta' cover charge which is so moorish you risk filling up before the main acts arrive! Steady as you go! The amuse bouche won't take up much room but will have your taste buds at attention for the courses to come. The small gratis bite size sweet tasting with your cafe will leave you satisfied and hungry to return.
There's also a one Michelin star restaurant in Bellagio called Mistral, which is extremely expensive and located with a beautiful view over the lake in the Hotel Serbelloni, home to celebrities visiting the lake.
There are also four restaurants in or near Bellagio which I'd say have food as delicious.
These are Silvio's (if you book in the name of Barbara from Villa Ponti Bellavista, they will give you their best table available), Salice Blu (no view but the cook was a celebrity chef on TV for some years), Darsena di Loppia, in a charming cove with boats moored there and La Punta at the end of Bellagio at its farthest point, with a gorgeous view and many outside tables.
If you're in Varenna for the day – one of the two 'must see' things to do on the lake because it's such a charming and instagrammable village. The restaurant called Al Prato is a must if you're visiting (Al Prato is listed on Trip Advisor as having one of the best vegetarian menus in the area) as well as the Caffe Bistro for the best aperitivo on the lake. Because of this, and the fact that Varenna is the last place to get the sun, it's in such high demand they don't take bookings. It's first come first served….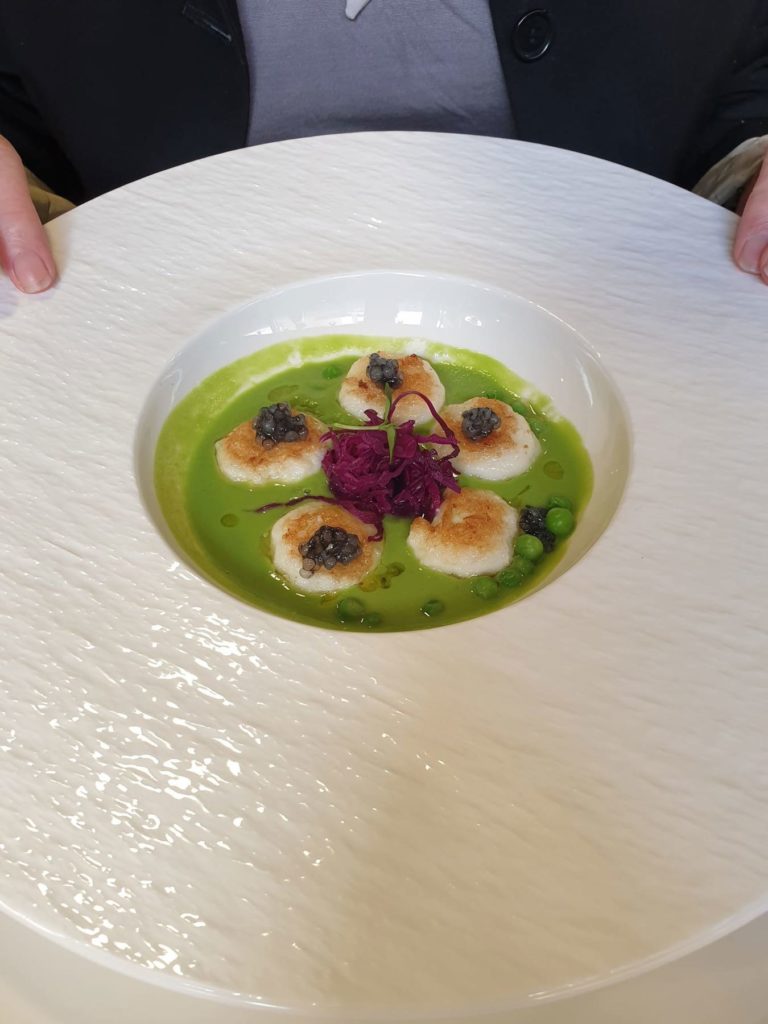 If you go to Villa Carlotta on the ferry, take a taxi to Mezzegra, and wind your way through the narrow medieval alleyways of the tiny village to a secretly located restaurant called Risorgimento. The chefs are proud and conscientious – you won't be sorry! Afterwards, ask any local, if you're interested in history, take a stroll up to where Mussolini ended his days and his girlfriend, Clara Petacci, chose to be shot with him rather than live without him. I'm sure Risorgimento was operating way back then, and even long before. Most restaurants in Italy are family owned and run and have generations of history behind them.
The Best Restaurants on Lake Como aren't necessarily on the water
Avoid restaurants on the water if they haven't been recommended. They often have sub-standard food because they have the best view and know you've come for that vista – rather than the food alone – and won't be back again!
That said, on the Lecco arm of the lake, the excellent Al Molo 5 in Vassena is right on the lake. Reserve a table on the water's edge well ahead and in general, always reserve before you go anywhere for dinner. If it isn't worth reserving, it probably isn't worth eating there. The Fritto Misto is fabulous! Go on a full moon and see it rise over the Grigna Mountain Range and see it reflected on the water as you dine.
Inland there are some of the best restaurant experiences around. Cascina Prada, in Guello, high above Bellagio, has a 25 euro per head set menu, from, wine, water, antipasti, pasta/polenta, 3 meats, pickled vegetables, cheeses and deserts with produce all made or caught or grown on the dairy farm. If you order a litre of milk when you book, and take your own bottle, you can take home unpastuerized fresh milk for a euro. The view over their valley is charming, especially in spring and autumn. It's called an agriturismo and Giulia and Ivan are great hosts, proud of their food and farm. Say hello from Barbara at VPB:)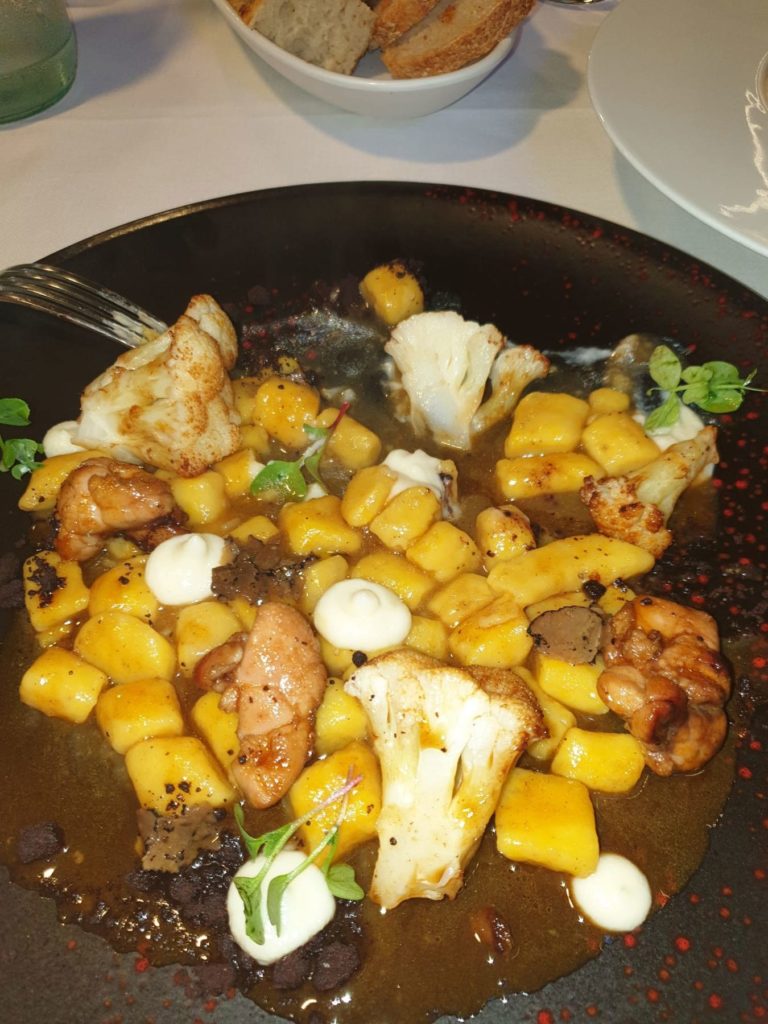 We go most to Canzo when we eat out. it doesn't have a view, but it has those locals-only restaurants that would die if they weren't the best – only excellent restaurants survive in locals-only villages. We alternate between several.
Lake Como dining
My first love, in terms of Lake Como dining, as recommended by my neighbour, was La Sorgente, in Gajum. High above Canzo where you can take a long walk to the Horns of Canzo, or a short one along a fairyland circular, flatter track – straight out of Heidi, before or after lunch.
They're mainly open on weekends but will open during the week for a larger group. I always, always order Pasta Pan Croc, so unique I can never pass it up. Try guessing the secret ingredient – only one person I've taken came close.
Our next Lake Como dining love affair was with La Storica in Asso, a sister town to Canzo. In a cave-like atmosphere, the owners are so cheery, so knowledgeable about their wine, so proud of their food, there's always a festive air. You will leave wondering if you've just found paradise…and new best friends. Click here to see 430 glowing reviews on Trip Advisor – clearly someone let the cat out of the bag with this one!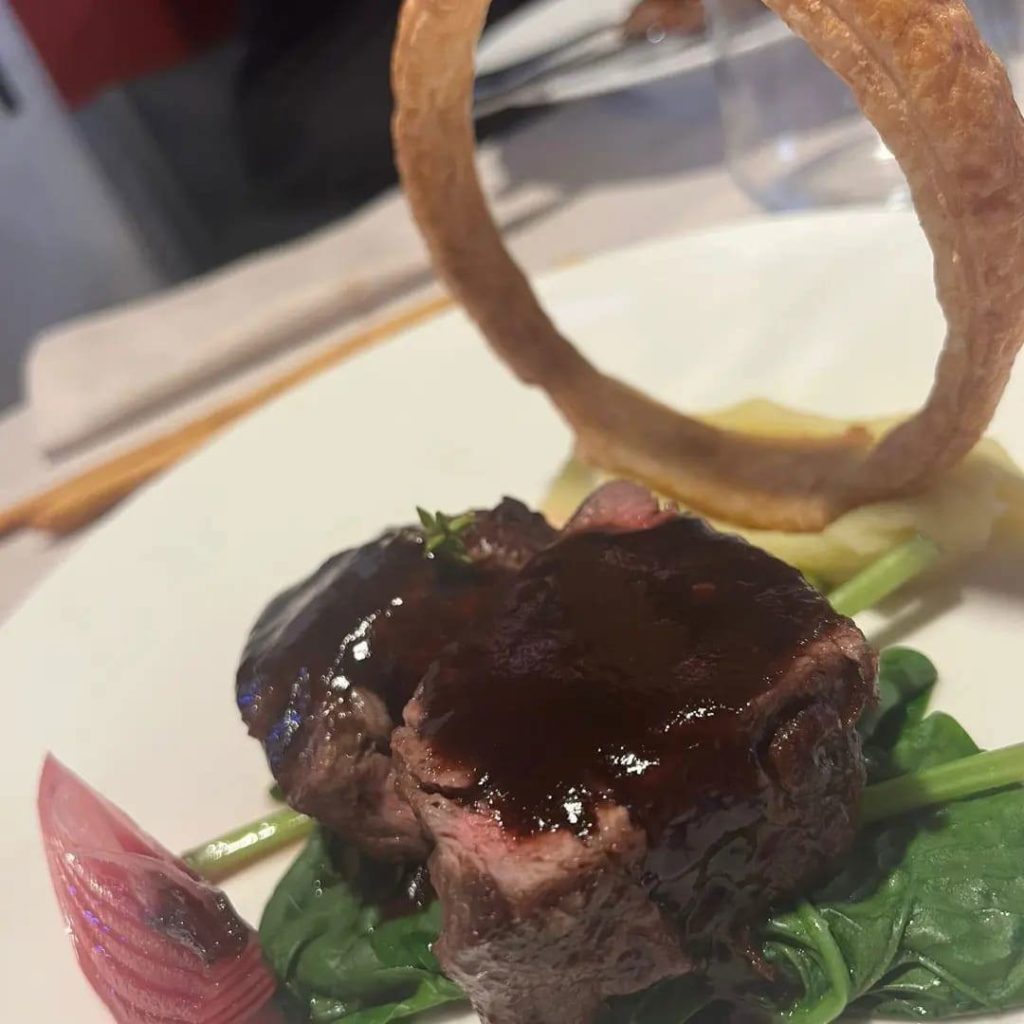 Here I'm going to keep mum about our latest food love affair, which we reserve for clients who book our Villa direct, because we don't want it to change in any way due to hoards of tourists finding it! The lamb dish I ate there recently brought on a Harry Met Sally restaurant moment, if you know what I mean. And I'm going to frustrate you further by telling you all the pics for this blog on the best restaurants on Lake Como were taken there! Oh no!!! You'll just have to come by and I'll whisper it in your ear :).
Good luck with finding the best restaurants on Lake Como! And don't forget, ask a pharmacist if you're not sure where to go!!!