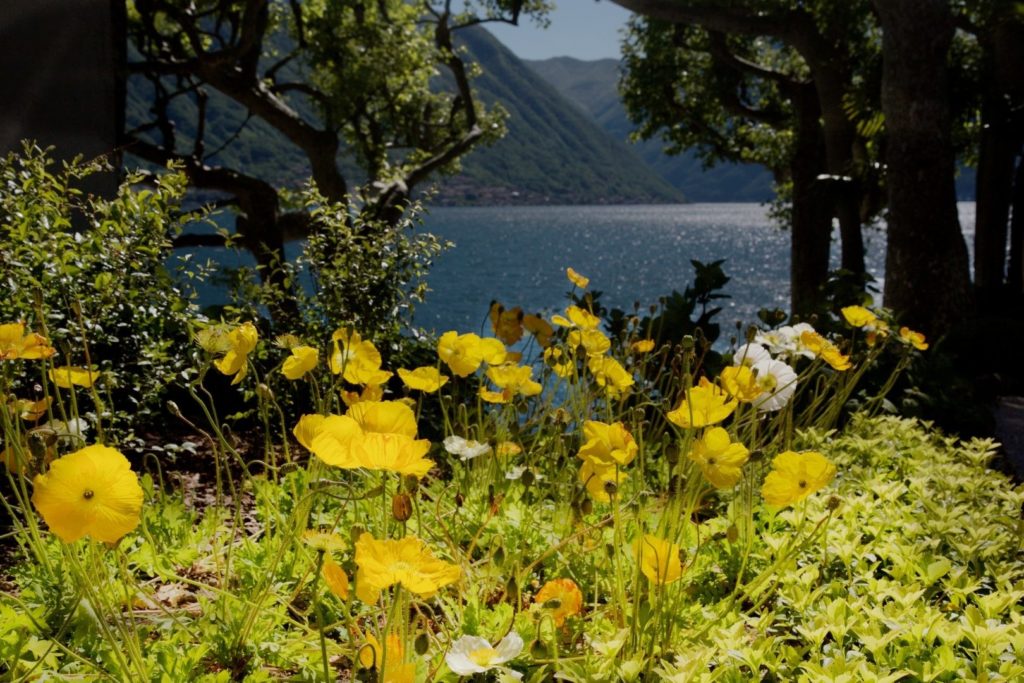 Many people who visit Bellagio and Lake Como in general, find the crowds can be daunting in the high summer season of June, July and August. Those who holiday in September benefit from the same fantastic sunny weather but less tourists to share it with as the children have gone back to school and the streets are empty again. There are better deals on accommodation and most of the services, like boat hire, restaurants and historic villa visits are still operating.
October visitors can see the beautiful autumn colours of the fall while traveling from village to village in ferry boats where you can sit instead of having to stand without the summer crowds. The air is crisp and clear in November when you can see snow on the mountain peaks, including the Swiss Alps which you can see from the ferries in the Golden Triangle, which encompasses Lenno, Menaggio, Varenna and Bellagio
In Autumn, the stunning golds, reds and orange forests surrounding Lake Como can sometimes seem like the countryside is ablaze at sunset and early mornings. At Villa Ponti Bellavista, immersed in a dense forest, the foliage can be breathtaking. This, coupled with nightly fires in the 1960s Mad Men talking pit and the Grigna Mountain Range opposite the villa, often on fire with the setting sun torching its face, is a spectacular private vista few on Lake Como will ever experience.
Spring as well as Autumn has the most jaw dropping scenery. In March and April the microclimate of Lake Como sees wisteria blooming all over the lake as well as early hydrangeas and a host of spring flowers as the gardens begin coming alive again after their winter hibernation. You will see the white peaks, green slopes and deep blue lake while traveling from village to village in the ferry boats. In these seasons I never feel more blessed and grateful to be alive.