Although many hotels, shops and restaurants in Lake Como close down for the winter, many reopen again for Christmas and New Year when local and traditional celebrations take on a different, more intimate atmosphere. It becomes like a fairytale winter wonderland.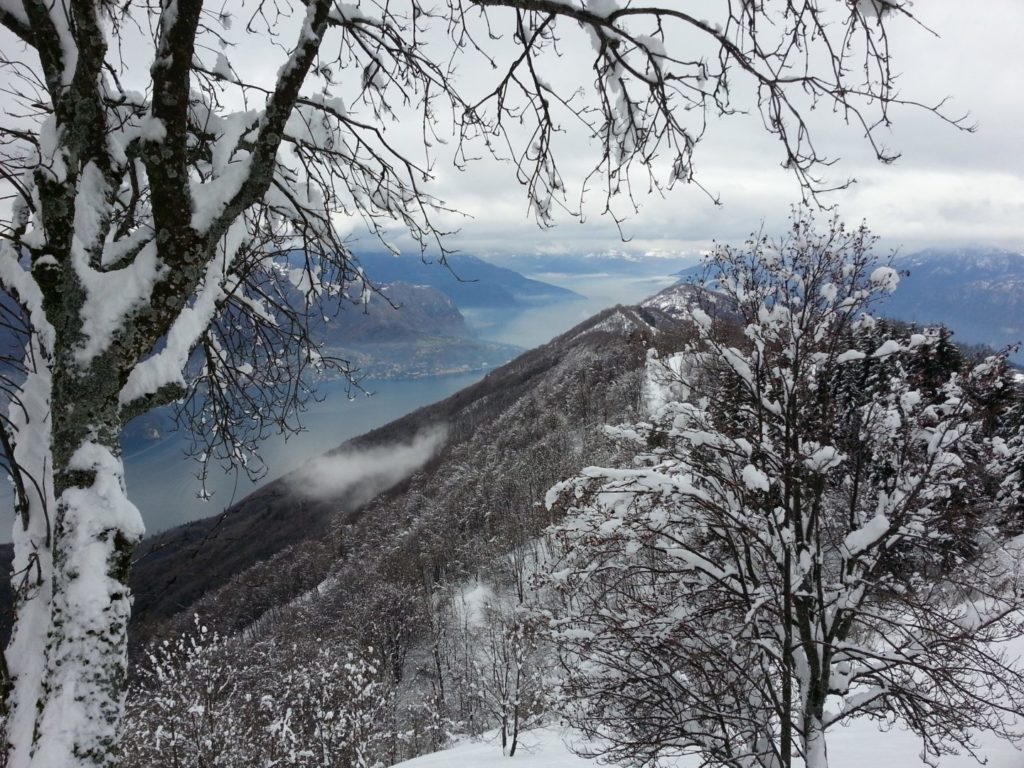 In our town of Civenna, above Bellagio, streets are decorated with festive street lighting and restaurants begin to serve Toc, a winter polenta dish which takes hours to make with a special machine combining cheese and butter into the mixture, constantly and slowing stirring. You can eat it with your hands and not see a speck of oil on your fingers, it's so integrated and delicious.
Bellagio and Como also have fireworks and beautiful Christmas lights and decorations. Tremezzo, a short ferry ride across the lake, has a Christmas market.
At Villa Ponti Bellavista, on Lake Como, Italy, we have plenty of wood stacked ready for guests to use in the fire of the Mad Men1960s talking pit in the 80msq living room which has 11 curved windows to watch the snow capped mountains come alive above Lake Como. There's a local private chef who can cook delicious authentic Italian meals, like slow braised wild rabbit, osso bucco, handmade pesto pasta or pumpkin ravioli in the villa while you relax in front of the fire playing board games. Or drinking red mulled wine.
We can organise food deliveries if you want to hole up for a few days and enjoy the sauna and a dip in the pool or watch the moon rise in the hot tub. We can arrange airport pick ups and drops offs as well as visits to a local restaurant with breathtaking views of Bellagio and the three arms of Lake Como, which also does pick ups and drop offs so you don't have to worry about drinking and driving at night. We can also recommend some hidden mountain restaurants where you won't see a single tourist and many of my friends have told me have the best pasta they've ever tasted.
The villa is the perfect winter getaway with family and friends. Please contact us directly for our Christmas and New Year availability. As always get the best rates by booking direct.