Travel to Lake Como like a celebrity
You can travel to Lake Como, Italy, on a ferry, and by road. However, if you want to travel to Lake Como like a celebrity, you can even get a helicopter from the airport. We have a helipad less than five minutes walk from the villa, making travel to Lake Como and the Villa extremely easy and convenient. Getting to Villa Ponti Bellavista can be a delightful adventure.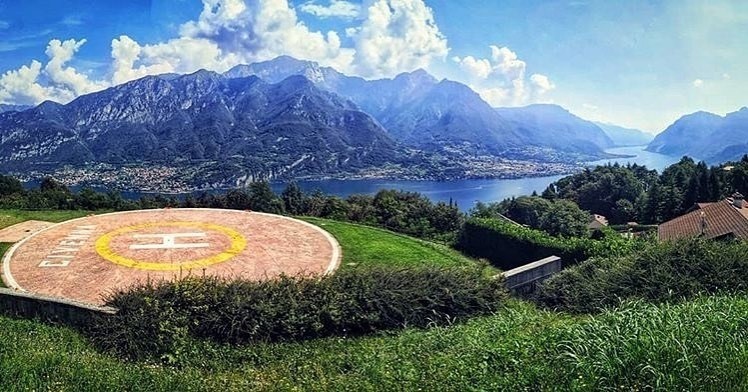 Travel to Lake Como: Malpensa to the Villa
Most people coming from distant lands outside the EU arrive at Malpensa. From there we can arrange an airport transfer or you can hire a car and drive to the Villa in about an hour and 20 minutes.
If you arrive on an early flight and don't have an early check in (if guests are leaving the same morning you arrive) you will probably be hungry. If so, there's a fabulous restaurant in Canzo, 15 minutes from the villa on the way from the airport. I take all my visitors here and many have said it has the best pasta they've ever tasted. It's called Pasta Pan Croc (short for crocante). It arrives looking like a simple brown ball of tagliatelle on your plate. Maybe it doesn't sound that appetising, but wait!
The first time my friend ordered it I remember thinking how glad I was I didn't order it! Now I never eat anything else. I'm not going to tell the world about it here, but if you book the Villa, the secret will be yours! We have to keep some inside local knowledge for ourselves, after all!
If you have a couple of thousand euros to spare but very little time, we can arrange a transfer from Malpensa, Linate or Bergamo to the Villa and a hire car for you on arrival making your travel to Lake Como stress free.
People from Northern Europe tend to arrive at Bergamo Airport, But don't be fooled. It seems closer, but in fact it takes the same time to travel to Lake Como and get to the Villa from there as the other two airports. This is because you need to either catch a bus to Milan and then come back north again, or hire a car and come via Lecco.
Linate Airport is much closer to Milan and then you can either hire a car at Milano Centrale Station or the airport and drive.
You'll have a much freer time if you have your own car. Taxis are very scarce on the lake and you pay a lot for the small pool of taxes available. Getting one without booking weeks in advance, especially during the season, is nigh on impossible.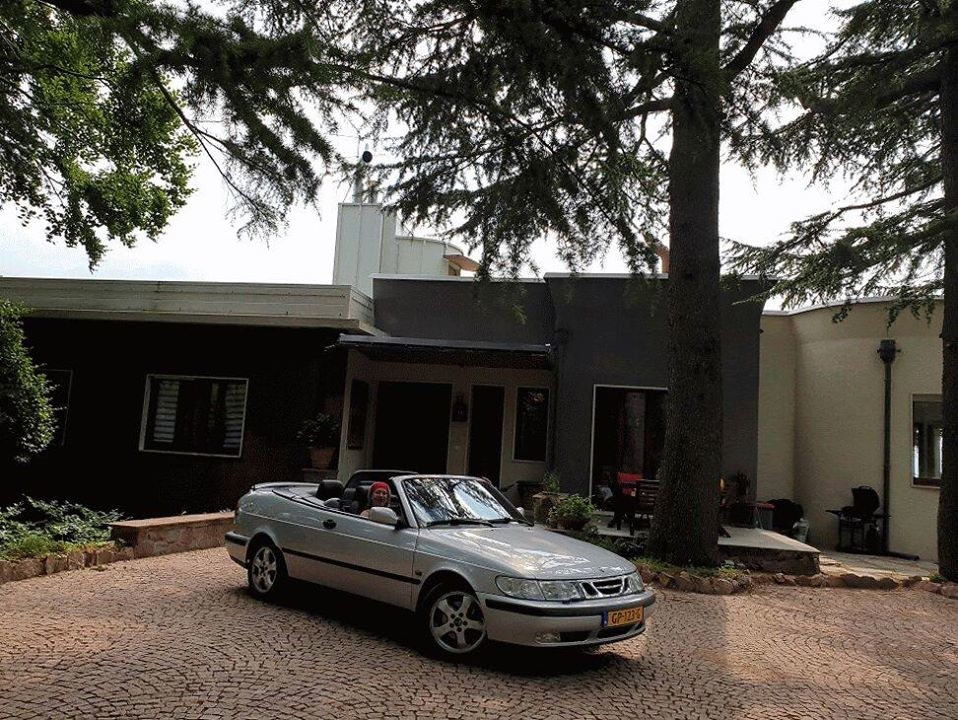 If driving from Malpensa you can also come the scenic route by driving to the town of Como, then along the George Clooney side of the lake and taking a car ferry to Bellagio before ascending our little hill above it. These ferry rides must be among the most spectacular in the world, with soaring mountains and impossibly beautiful views around every corner. The car ferry from Cadenabbia runs every half an hour and takes ten minutes. People travel to Lake Como just to experience these ferry rides.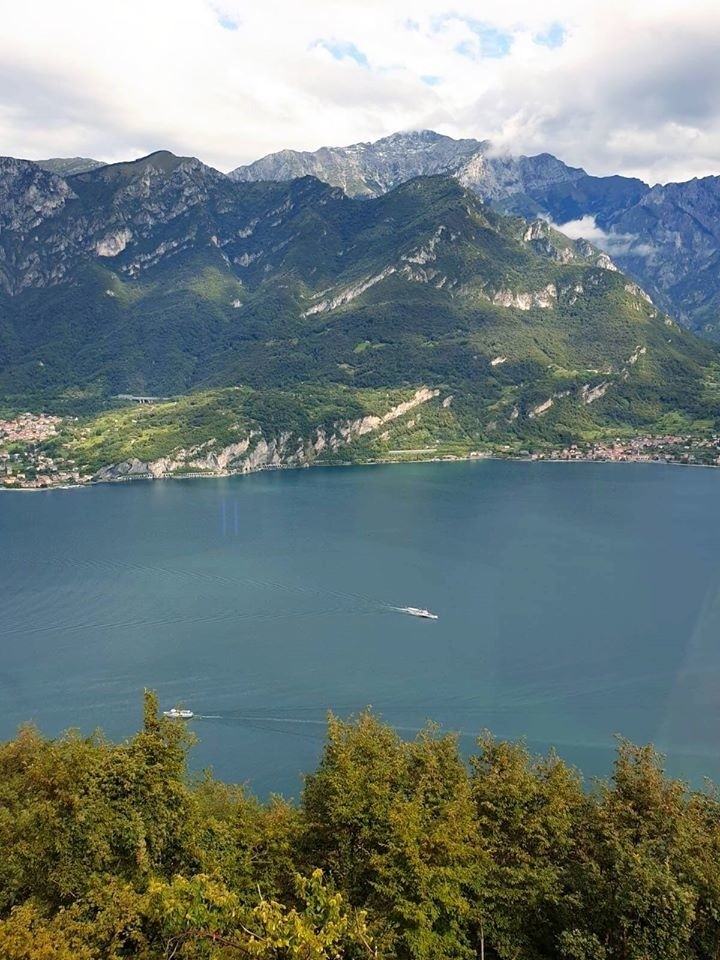 You can also take a train from Milan to Varenna and travel to Lake Como at speed. Take the ferry from there to Bellagio. You'd then arrive without a car but in the summer season there are 4-5 buses/day from Civenna, where the Villa is, to Bellagio and back.
You can plan your days simply taking ferries to all the small villages in the Golden Triangle, which encompasses Menaggio, Lenno, Varenna and Bellagio – the most interesting and visited villages and towns on the Lake.
You can also hire Alberto, our Outdoor Butler, who can take you around to the less visited and secret parts of the Lake only he knows about. He can take couples in his large Mercedes, but can also take a group.
Once here, you can hire a boat for the day, or do a boat tour. We can organize it all for you.
Meals, dinners or lunches at the Villa with your private view unique on Lake Como, sit back and relax. Again – we can organize it all for you. The best rates are available for those who book direct. Send us an enquiry here.